Jamaica 60 and Repeat Guest Homecoming Week
Celebrate at Holiday Inn Resort : Come Home to Fun!
This year from July to December we invite you to come home to celebrate at The Holiday Inn Resort. Enjoy special rates and activities including the major celebration period of August 1 - 6, 2022. Celebrate Jamaica's 60th anniversary of Independence on August 6th. It promises to be a not-to-be-missed event. Whether you have stayed only twice before or as many as 30 times or more, we want you to join us for a special week to "celebrate you".
Keep watching this page as we will be adding the weekly calendar of events for the period.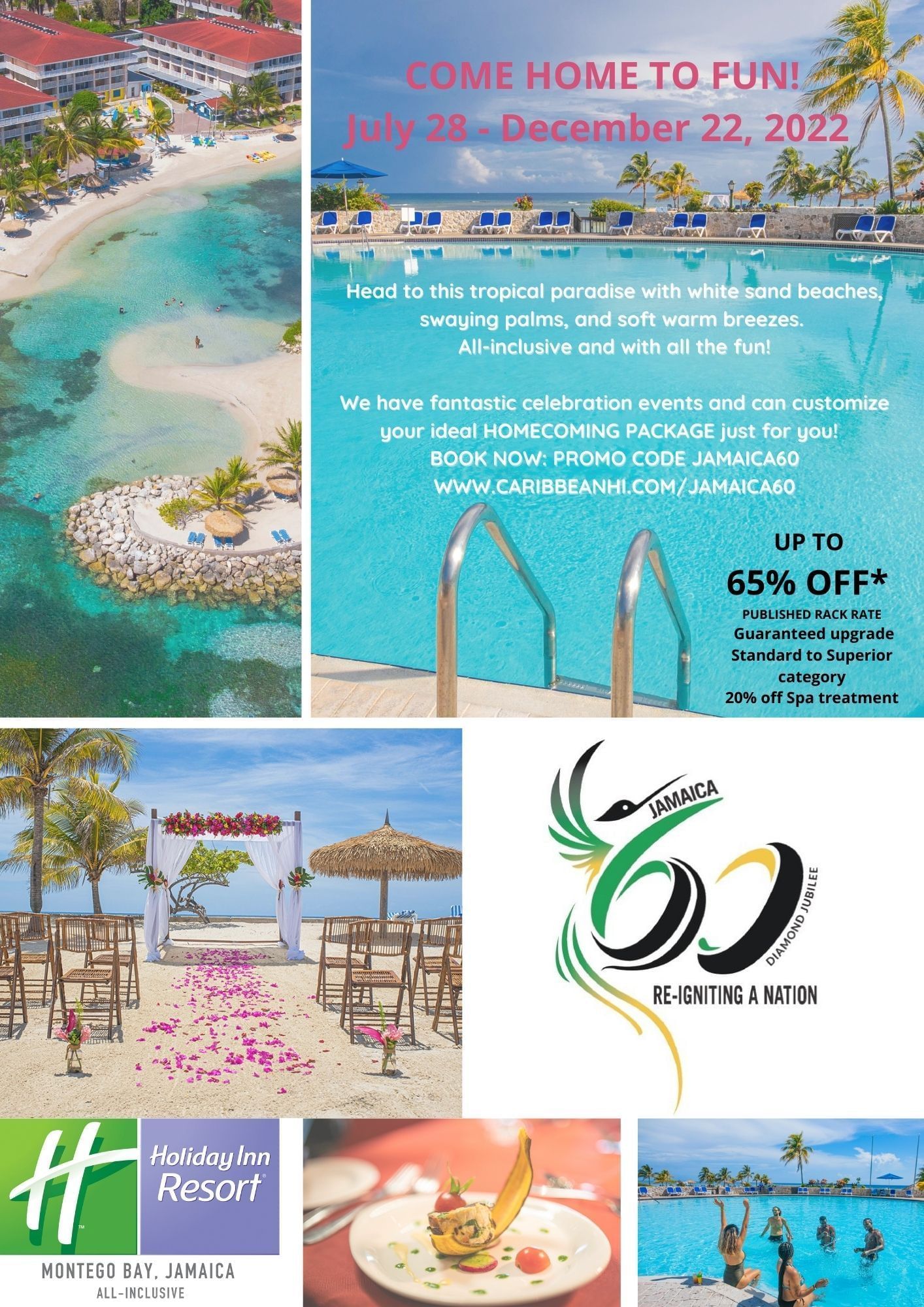 CELEBRATE ANY 60!
Let us give you "60" your way! Whether it is your birthday, anniversary, 2-month (60 days) anniversary of dating, or whatever SIXTY you want to celebrate. We can create customized packages to suit your every occasion.
Contact our Sales team at 1-888-288-6006 OR 876-953-2484 or email reservations@hiresortjamaica.com
CLICK HERE TO BOOK NOW FOR JAMAICA 60