Seabreeze Restaurant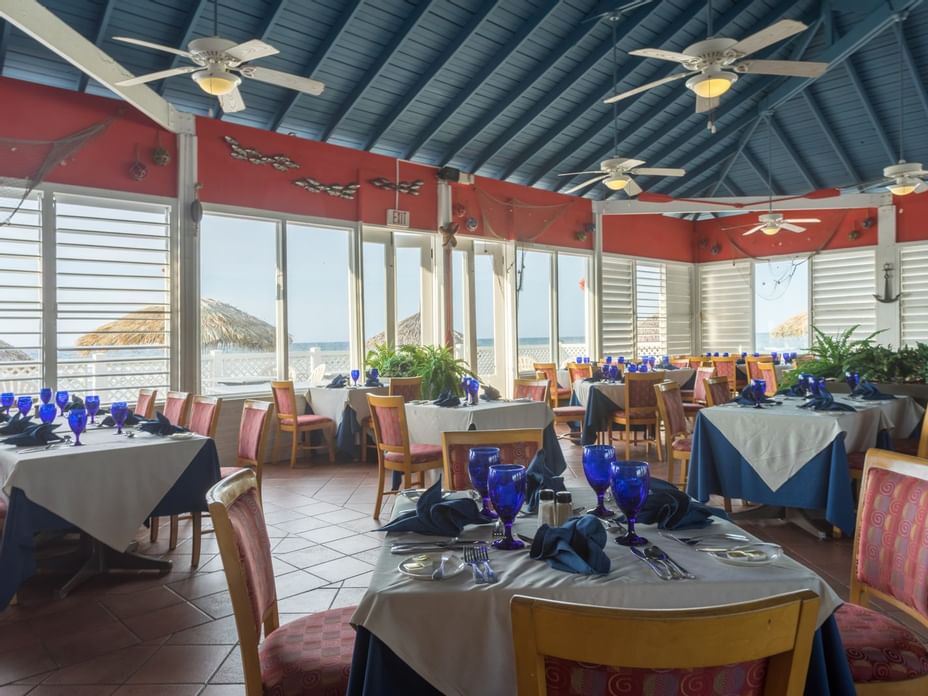 Located on the East Beach, the restaurant offers a wide variety of fresh seafood dishes. The perfect locale for a romantic dinner for two, Seabreeze inspires your passions. The outdoor terrace is ideal for a romantic evening with that special person. This a la carte restaurant is included in your package but also offers a few special menu items at a surcharge.
The tropical décor is refreshing and sets the mood for a culinary experience centered around Caribbean flare. Open from 6:00 – 10:00 p.m.
Reservations are required.
Dress code in effect and only resort elegant attire is permitted. Flip-Flops, t-shirts, shorts or swim wear are not allowed.